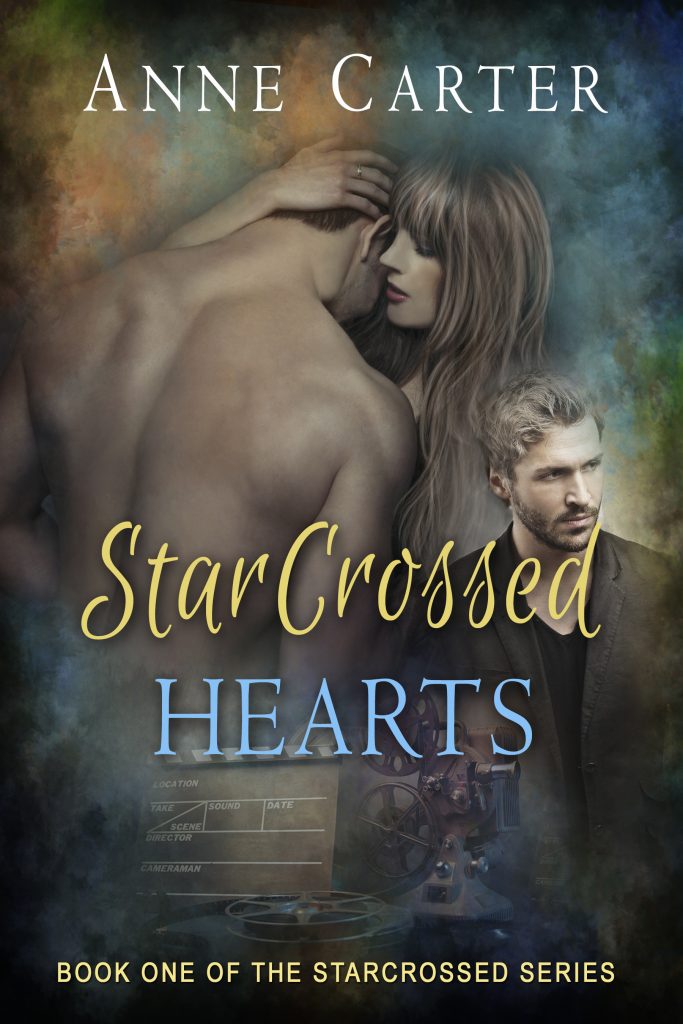 SUMMER NEWS FLASH!
In celebration of the release of Book 3 in the StarCrossed Romance series, THE GYPSY IN ME, you can get Book 1 discounted or free! Just check in at my Amazon page or stop over at Smashwords – your choice!
STARCROSSED HEARTS – newly edited, new cover, same great Hollywood love triangle that spawns a rich family saga – fraught with passion, heartbreak, intrigue and those shirtless heroes… Enjoy!
---
Home page for Author Anne Carter
For those who might be curious, I was born Pamela Ann Carter, and now go by Pam Ripling, my married name. When looking for a nom-de-plume at the beginning of my career, I wanted to pay homage to my late father so chose my middle (with the addition of that cute "e") and maiden name.
---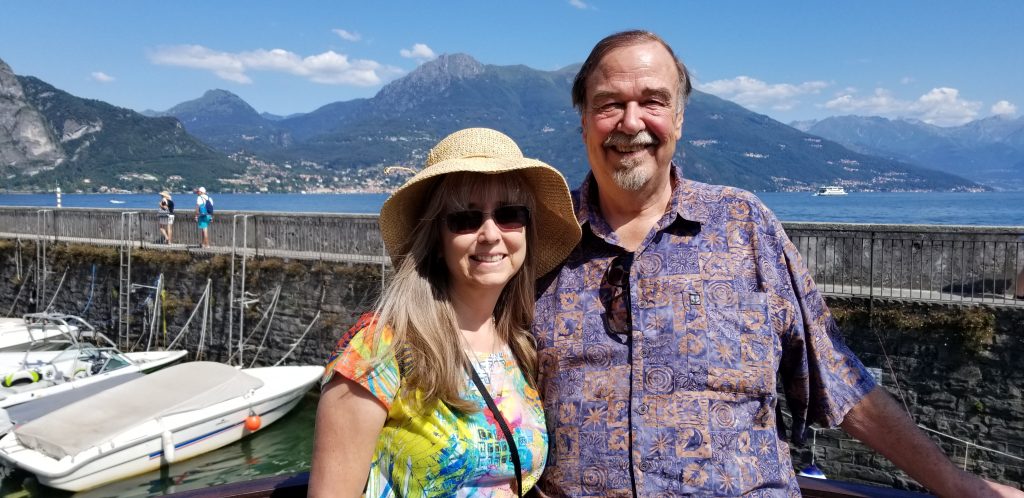 With my hubby at Lake Como, Italy, 2019
---
In 2021, our year of "recovery", my plans are to release four new books! Writing during the pandemic has been easy for me, so I'm committed to upping my game and getting these fun new stories into your hands.
---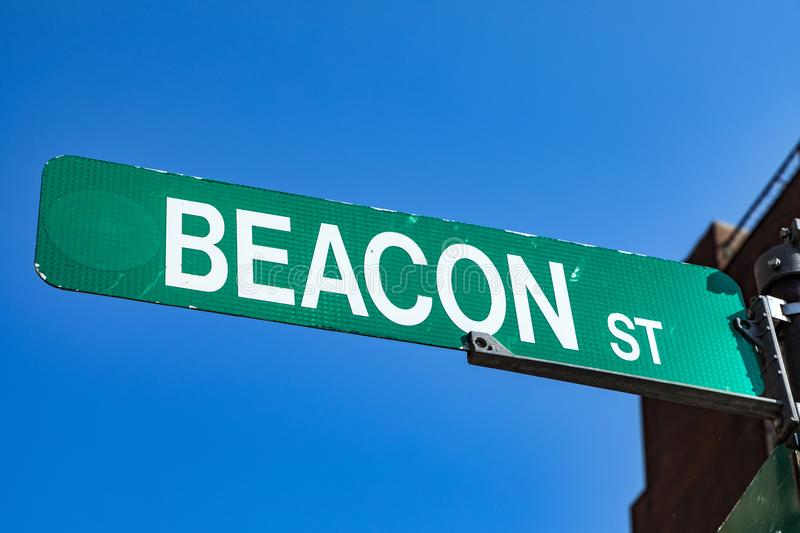 Oh, and people often ask: why Beacon Street? Where did that come from? Those who know me know I have a deep fascination for lighthouses. Not surprisingly, many are located on streets such as Beacon Road, Beacon Way, etc. Of course, the most famous Beacon Street is in Boston, but my husband's grandmother lived in a house on Beacon Street in Alhambra, California. Mostly, I just like the way it sounds.
---
"Anyone who says they have only one life to live must not know how to read a book." ~Author unknown
Thanks for stopping in to look over my books, listen to my prattle and be a part of the wonderful world of fiction!
---
My most recent musings…