The Next Big Thing!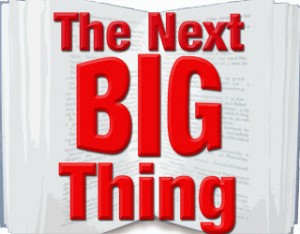 This is The Next Big Thing blog hop:  a blog chain in which participating authors answer ten questions about their current work in progress or upcoming publications.
Thank you, Susan Griscom AND Terry Ambrose, for inviting me to join this exciting blog hop. What fun! Susan, who writes truly engrossing paranormal romance, is a dear friend and outstanding author of the WHISPER CAPE novels; Terry Ambrose is a new friend and suspense author of PHOTO FINISH (currently on my Nook!) and the upcoming LICENSE TO LIE.  Susan, Terry and I will be signing books at the Los Angeles Times Festival of Books on April 20-21, 2013, as part of the MURDER, WE WROTE group!
So here are my answers!
What is your working title of your book (or story)?
ANGEL'S GATE by Anne Carter
Where did the idea come from for the book?
This is the third book in my Beacon Street Mysteries series, and while it is a stand-alone book, it shares characters with the previous two. The idea came from, well, wanting to set a lighthouse mystery in Los Angeles. The Los Angeles Harbor Lighthouse—also known as Angel's Gate—seems like a great place to set a murder. The time period shifts between WWII and present day.
What genre does your book fall under?
As alluded to, the genre is mystery. Most specifically, romantic mystery.
Which actors would you choose to play your characters in a movie rendition?
What author doesn't try to cast their characters? Well… My tastes run to some of the classics, but I'm not above giving some of the "new" guys a try. Eric Bana comes to mind; Sean Faris and Wesley French. Some of my characters are part Native American, and I think any of these actors would fit the bill. As for leading ladies… I adore Genelle Williams (Warehouse 13) and singer/songwriter/actress Marie Digby. I could put together a great cast!
What is the one-sentence synopsis of your book?
"When Nicholas Sinquah leaves Flagstaff for Southern California in search of answers about his past, he uncovers a secret that's been hidden for seventy years—in the breakwaters of Los Angeles Harbor."
Will your book be self-published or represented by an agency?
ANGEL'S GATE will be published by Beacon Street Books.
How long did it take you to write the first draft of your manuscript?
Can't say that until it's done! But it's going quickly now that I've cleared some room in my head. I've been taking classes to finish my degree, and school actually burns up quite a lot of time (and brain cells) so after next week, I'm a loose cannon with a flaming keyboard.
What other books would you compare this story to within your genre?
I don't know. I think it's hard for many authors to answer this question because we don't perceive that our work is that much like anyone else's. I'd love to say, "Oh, this is a lot like Nora Roberts' best work!"
Who or what inspired you to write this book?
I think it just came to me as I thought about the difficulties inter-racial couples face, especially in times of war. The removal of the Japanese from Los Angeles (as well as other West Coast areas) has always disturbed and intrigued me. For school, I read RETURN TO MANZANAR by Jeanne Wakatsuki, which fascinated me. That led me to buy THE HOTEL ON THE CORNER OF BITTER AND SWEET by Jamie Ford, a fabulous novel on the same era. When you hear about WWII, it's often about what was happening overseas; but I wondered, what was going on here in Los Angeles? How did the California lighthouses fit in to the war effort? What was the atmosphere? What would happen if a G.I. meets a Japanese girl…
What else about your book might pique the reader's interest?
I guess I've already gone there. Readers who like dual-time periods, World War II romance, lighthouses, mysterious disappearances, or frankly, other lighthouse mysteries by Anne Carter will love ANGEL'S GATE.
~ * ~ * ~
Looking for something new? Check out these talented authors I'm inviting to the party. I hope they'll join in the fun and become part of The Next Big Thing!
Jen  Hilborne's NO ALIBI grabbed me from the start. She's since followed up with MURDER AND MADNESS, and her newest release, HIDE AND SEEK. No question that you will love her suspenseful tales. Read about her new book at here.
Gayle Carline is one funny lady, one fabulous author. She also writes about murder, with a cast of characters that will have you laughing out loud–well, you might grimace a bit when the female P.I. finds a severed hand in her client's freezer in FREEZER BURN; Gayle's newest, just out, is THE HOT MESS. Take a look.
What can I say about Teresa Burrell? Tee is a real pro at this writing thing. She's a former lawyer with a string of legal thrillers–a whole series, 4 so far–with no sign of stopping. Her ADVOCATE books are top-notch, and the latest is THE ADVOCATE'S DILEMMA. But I'd recommend starting at the beginning. Just sayin'. Find the info here.
Cheryl Norman is a long-time friend and a wonderful author of light romantic suspense. Anybody who writes about a murder on a cruise ship full of nudists is my kind of gal. Cheryl's getting ready to release RUNNING OUT OF TIME, and I can't wait to read it. Go see Cheryl's website here.
Someone else you might want to look for is Mary Welk. Mary's also a pro–  author of the "RHODES TO MURDER" series and numerous other excellent books. I believe her latest is THE SCARECROW MURDERS but maybe you should go check for yourself. You can find Mary, and her long list of credits, here.
(And ladies, any of you want to join in the fun, feel free to let me know if you need help!)
I hope you will check out some of these fine authors soon, and thanks for stopping by!