How was 2011?
As they say in the market, it was rather "flat." That being, some good, some bad, all balances out. Certainly business for Valdata Services declined as I saw three clients close their doors, one being my largest long-term customer. Sad, indeed, and I will miss these great people I interacted with on a daily basis. I wish them all much success (and stability) in the coming year.
Another downer was my inability to get any writing done; that is, if you don't count the nineteen essays I wrote for school. After a negative experience with a neurotic and overtly rude correspondent, I lost some ambition which is finally beginning to return.
I probably gained 13 pounds this year, and my school obligations discouraged me from getting to the gym, which I subtly abandoned in August. (They actually called to see where I was!)
On the upside, school was great and I'm 9 units away from my degree. The tutoring job I took at the college was rewarding and enlightening. I met lots of wonderful people this year, writers, teachers, high school alumnus, cancer warriors, mountain dwellers, and a few brave souls still working in escrow. I moved to Android this year, and my 6 year old Highlander is still running like new. My brother survived a life-threatening illness. My sons are both working, my grandson is happy and healthy, my daughter is a beautiful, talented and resourceful teen, and my husband realized his dream of building a mountain home. I am incredibly blessed and thankful.
What for 2012?
I have plans, nothing earth-shattering. I need to get back to the Y. I'll return to my tutoring job in the spring, along with taking 6 units. I'll complete at least one novel—hopefully the third lighthouse mystery set in Los Angeles. I'm going to try to re-release a couple of my backlist novels soon. Will continue to work with both the SCV Education Foundation and the Circle of Hope*. I hope to do some public presentations similar to one I did on California lighthouses for the library this past January. Three more units in the fall will finish my degree in English.
I also want to cook more,and visit more. Friends. People I keep saying I want to see but never do. And amidst all this activity, I want to stay calm, and healthy, and grateful.
*PS – See one way I'm supporting the Circle of Hope here!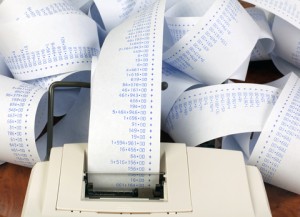 As shocking as it may seem, not all published authors support themselves on their royalties. I know, huh? Yeah, I was a little surprised, too, when I first discovered that little known fact. So, to answer the many questions I get about how I earn income between blockbusters, here's the scoop:  I make sure that OPM handled by my clients is all accounted for. No, that's not opium. It's Other Peoples' Money. Trust funds. If you've ever been a homeowner or played one on TV, you'll know that real estate transactions require good faith deposits, down payments and loan proceeds – all of which are placed into bank accounts in trust. Escrow and title companies, real estate brokers, banks and attorneys act as disinterested third-party facilitators, and the regulations imposed upon them are quite strict when it comes to the bookkeeping part. Every penny must be accounted for and recorded—daily. Their bank statements must be reconciled by the 15th of each month, and any discrepancies must be identified and corrected by month-end.
Enter moi.
For the past 20 years, I have made it my business to help escrow holders keep track of their trust funds. I balance checkbooks with running balances in the millions of dollars. I've been forced to become proficient at computer networking, various software programs and banking systems. I have excellent clients, some of whom have been with me for 14, 15 and 20 years. The business is pretty much arranged so that I don't have to leave my office; my customers don't need me interrupting their days anyway. I don't spend a lot of time marketing my business because I've never had to—word of mouth has been very good to me. But still, I'm always open to new customers and appreciate referrals.
I just updated my business website and am updating some promo materials. Just in case you know someone whose escrow trust account has fallen into disarray.
Pam Ripling
(Um, President.)